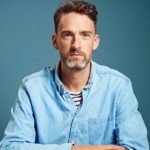 Will Storr
Will Storr is an award-winning journalist and author. He is the author of four critically acclaimed books, including Selfie: How We Became So Self-Obsessed and What It's Doing to Us (2017), and teaches popular journalism and storytelling classes in London at Guardian Masterclasses and The Faber Academy.
Interviews with Will Storr
A good writer must always aim to write the truth – a more complex narrative than one of heroes and villains. But to find the truth, sometimes you've got to get up and go there yourself, says Will Storr, journalist and author of Selfie. Here he selects five books that have inspired his own immersive approach to nonfiction.