Margaret Atwood's much-anticipated sequel to her seminal feminist dystopia The Handmaid's Tale was shortlisted for the Booker before it was released.
Set 15 years after the close of The Handmaid's Tale, The Testaments is narrated by Aunt Lydia – who readers will remember as a cruel instructor during the handmaids' induction programme – and two younger women, Agnes and Daisy.
Could a book ever live up to the global level of hype that The Testaments has attracted? I considered this question long and hard before opening my keenly-awaited copy, and came to the conclusion that if anyone could, it would be Margaret Atwood.
Atwood has always been notable for both her prodigious output (having published around fifty books spanning fiction, poetry, non-fiction, children's fiction and even a graphic novel – Angel Catbird) and her literary prowess, often drawing from the well of genre fiction in subject matter but infusing the result with an unusual depth and lucidity.
Take The Testaments' predecessor, her beloved feminist dystopia The Handmaid's Tale. Published as 'speculative fiction' it was lauded both as a work of literature (being shortlisted for the 1989 Booker) and by fans of science fiction and fantasy as a worthy addition to their field. Alias Grace, her 1996 work of historical fiction, portrayed the relationship between an abject female prisoner – long ago convicted of murder – and a male doctor, imbuing it with ambiguity and sexual tension, the convict Grace Marks serving both as romantic heroine and meditation on the unknowability of evil.
Atwood is, therefore, unusually well-placed to achieve what might seem an impossible feat, given the levels of anticipation amongst so many disparate audiences. There are millions of Handmaid's Tale fans, who themselves are spread across several generations – some having read the book upon release, others having studied in in schools, yet more having picked it up only recently after the election of Donald Trump and the repurposing of the handmaids' bonnets as a symbol of protest –  but there too are the millions of dedicated viewers of the recent hit television adaptation, which was recently renewed for a fourth season by Hulu.
From a literary standpoint, the new release has already succeeded, being shortlisted for the Booker Prize even before it was released to the public. And to many fans, it is a dazzling triumph; but to some, it could never live up to the first, beloved book.
The Testaments is narrated by three women. First, the notorious Aunt Lydia, who appears in the earlier book as a sadistic instructor during the handmaids' training; her traumatic backstory provides a welcome illumination to her motivations, casting her actions as the imperfect solution to a moral dilemma.
It was partly the aunts' and wives' complicity in the subjugation of their own class that made The Handmaid's Tale so chilling: this was no girls vs. boys battle to the death, but a terrifying extrapolation of modern women's conflicted attitudes towards our own patriarchal society. Not all women suffer through gendered inequality; some rise through shrewd politicking, marrying powerful men or leveraging their sexual capital. It is they who must decide whether to embrace the system that benefits them or stand against it – and suffer. Lydia's perspective, then, is a welcome expansion upon The Handmaids' Tale, humanising a complex and charismatic character.
Personally, I faltered over the sections voiced by the two younger women. It is difficult, I think, to write from the perspective of teenagers without lapsing into the distinctive tenor of YA fiction – although Atwood has succeeded in the past, not least in her stunning 1988 novel Cat's Eye, which dissects a girlhood friendship marked by cruelty and imbalance of power. The Blind Assassin too, which won the Booker in 2000, also focuses upon a teenage heiress taken up with teenage concerns. In both novels, however, older iterations of the characters look back upon their earlier lives – providing the reflection and analysis that their younger selves were unable to offer. Here, the naive prose style feels bare in places.
The novel's small cast also gave me pause. Another aspect of what made The Handmaid's Tale disturbing was the scale – the sense of our heroine Offred as only one of hundreds of thousands of nameless, untraceable women, all facing equally distressing futures. Here, for the most part, Gilead shrinks to the Aunts' convent-like residence. At one point, the two young protagonists take a bus journey across smalltown Gilead, a struggling post-industrial backwater full of 'economen' living lives of quiet desperation. What goes on in this extended universe, in which Atwood's remarkable original vision has been stretched and warped to its cultural conclusions? I want to know.
But that's me. I am only one of Atwood's millions of fans, each of whom will have their own response to The Testaments, which cannot help but be tied inextricably to their own experience of The Handmaid's Tale. I would guess that The Testaments will play best with those who have followed and enjoyed the television adaptation – which has kept the characters alive and ready for action, and not in aspic as they have been for me.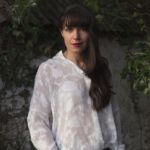 Cal Flyn, Deputy editor
Recommendations from our site
"Obviously the book is totally fascinating as a print book. What happened with the audiobook is that because of the Netflix adaptation, a lot of the actors who were in the Netflix program were used for the audiobook production. " Read more...
The 2020 Audie Awards: Audiobook of the Year
"It is a completely standalone, independent novel. If you read The Handmaid's Tale, it will satisfy some of your need for understanding what happened next. If you haven't—and incredibly, there are people who haven't read it—it just gives you an extremely savage and exhilarating look at contemporary life and its most alarming manifestations." Read more...
"The main story line in "The Testaments" is a kind of spy thriller about a mole inside Gilead, who is working with the Mayday resistance to help bring down the evil empire. It's a contrived and heavily stage-managed premise — but contrived in a Dickensian sort of way with coincidences that reverberate with philosophical significance."
Review in the New York Times by Michiko Kakutani, September 2019
"In this new novel, Atwood is far more focused on creating a brisk thriller than she is on exploring the perversity of systemic repression.But, of course, that's not a fair complaint."