***Shortlisted for the 2021 CWA Gold Dagger***
Troubled Blood by Robert Galbraith (aka JK Rowling) is the 5th book in a series featuring Cormoran Strike, a British war veteran who sets up a detective agency in London after losing his leg in a roadside explosion in Afghanistan. The series is one of the most intelligent out there for fans of crime fiction. If you're new to the books, we recommend reading the series in order, as it's a lot about the evolution of the relationship between the two main characters.
Troubled Blood arrived on my doorstep on September 15th, the day of publication, all 927 pages of it. I ordered it to review it asap, but with all the other things going on in my life, it's taken me a week to read it. I slightly regret the rush, because a new Robert Galbraith book is one of the reading highlights of the year for me and I love listening to the audiobooks in particular. Robert Glenister, the British actor who has been the narrator for all the books, just makes the characters come completely alive. You live in their world, you go through the day with them—and I can't wait to go running or do the laundry so I can go back to listening to them. I did listen to chunks of Troubled Blood as an audiobook, but at 30+ hours, I felt I should rush and read the print book instead.
I think this was a mistake. I think in the same way a movie can ruin a book, listening to an audiobook can fill the characters in your head to such an extent that it's hard to read them on your own afterwards. For example, based on Robert Glenister's narration of him, the main character in the series—Afghan war veteran Cormoran Strike—sounds exactly like Hagrid from the Harry Potter movies, and so appears in my mind as British actor Robbie Coltrane. But (obviously, as he came up with it) Glenister is much better at doing this voice than I am, and so my own reading of Strike is not as convincing as the picture I already have of him from listening to my audiobook. Glenister is also able to do an amazing array of regional British accents—the other main character, Robin Ellacott, is from Yorkshire—in a way that I can't in my own head.
Overall, I didn't like Troubled Blood as much as the previous book, Lethal White (which admittedly set a very high bar; I loved it). It's partly because Troubled Blood is about a cold case, which makes it seem a bit more distant, in terms of building tension and the need to get a resolution before another crime is committed. There's also a lot in Troubled Blood about astrology, which is something I don't have much time for. It's not something I want to learn more about, either, so those bits—which may have been cleverly done, I don't know—somewhat passed me by.
It's still one of the best mysteries I've read all year. The book is cleverly plotted, the victim in the cold case that Strike and Robin are investigating an impressive woman you want to know. I enjoyed being in Cornwall, in Clerkenwell, and at Hampton Court. I found the denouement, when I found out what had happened all those decades before, satisfying.
What Troubled Blood isn't is a pacy thriller. It's more of a slow-burn mystery. The enjoyment comes from the characters, how they interact, the insights into human nature. Galbraith/Rowling is trying to depict what it's like running a detective agency and the day-to-dayness of life, the coffees in the morning, the pints of beer at night, the difficulties in forming a relationship when you have a job that is all-consuming.
Because it's so much about the human interactions, it's a series where it probably is best to start with the first one, so you can get to know the characters. We've listed the Cormoran Strike books in order here, with our thoughts about the series as a whole. If, like I do, you love the first ones, you'll want to read Troubled Blood too. If you don't, there's plenty of other books out there.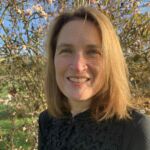 Sophie Roell, Five Books Editor
Recommendations from our site
Given the high quality of all previous four books by Robert Galbraith (aka JK Rowling) in the Cormoran Strike series—as well as their tendency to get better with each new one that comes out—we're confidently adding the fifth book, Troubled Blood, to our best mysteries of 2020 list.
Editor's note, September 21st 2020: this book was published last week and we now have a full review.