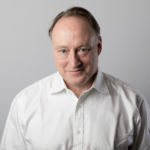 Andrew Roberts
Andrew Roberts is a British historian and journalist. He is a Visiting Professor at the Department of War Studies, King's College London, a Roger and Martha Mertz Visiting Research Fellow at the Hoover Institution at Stanford University, and a Lehrman Institute Distinguished Lecturer at the New York Historical Society. He has written or edited nineteen books—including internationally bestselling biographies of Napoleon Bonaparte and Winston Churchill—which have been translated into 23 languages.
Interviews with Andrew Roberts
How did Napoleon Bonaparte, an upstart Corsican, go on to conquer half of Europe in the 16 years of his rule? Was he a military genius? And was he really that short? Historian Andrew Roberts, author of a bestselling biography of Napoleon, introduces us to the books that shaped how he sees l'Empereur—including little-known sources from those who knew Napoleon personally.
Interviews where books by Andrew Roberts were recommended
Looking for a good Brexit book? Brexit is as complicated as the Schleswig-Holstein question and as vicious as Game of Thrones. Boris Starling, author of The Bluffer's Guide to Brexit, talks us through some Brexit books that will leave you better read and even more mystified about what the future holds for Britain and Europe.
In telling stories of lives that are often very different from our own and yet connected to us by our common humanity, biographies are some of the most compelling nonfiction books around. Five Books editor Sophie Roell rounds up some of the biographies that have won or been shortlisted for prizes in 2022.