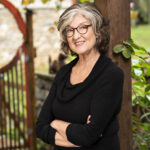 Barbara Kingsolver
Barbara Kingsolver (born 1955) is an American novelist, essayist and poet.
Books by Barbara Kingsolver
🏆 Winner of the 2023 Pulitzer Prize for Fiction
"Barbara Kingsolver (The Poisonwood Bible, Flight Behaviour)…returns with Demon Copperhead, which reimagines Charles Dickens's David Copperfield as set in the Appalachian Mountains, transposing that Victorian melodrama into a world of trailer parks, opioid crisis and a creaking foster care system. A true saga with a cast of thousands. Compulsively readable" Read more...
Notable New Novels of Fall 2022
Cal Flyn, Journalist
"One of the things that's fascinating about Flight Behaviour is that at at least on the surface it offers a counter-example Ghosh's argument social realism is not fit for purpose when it comes to climate change. After all, here is a novel that is absolutely depicting the social realities of a small community through a fine-grained attention to the detail of individual lives. The only remarkable thing is the arrival of a flock of butterflies whose migration has been disrupted by climate change, and even that might well have been plucked from the pages of a newspaper. And in an odd way it's precisely this attention to social reality that makes the novel so effective, and so interesting. Because what Kingsolver lets us see is the way small disruptions to natural cycles alter the world, often without us even being fully aware of it, gradually deranging and unsettling individuals and communities." Read more...
The Best Climate Change Novels
James Bradley, Novelist
"It's quite an old-fashioned story of sin and redemption, yet a hugely ambitious tale for Kingsolver to take on. It's about filial responsibility as a wife and as daughters and sisters; it's about guilt, bitterness and revenge." Read more...
The best books on Displacement
Michelle Jana Chan, Novelist
Interviews where books by Barbara Kingsolver were recommended
Books by Barbara Kingsolver