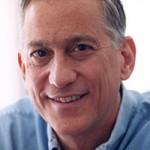 Walter Isaacson
The former editor of Time magazine and CEO of CNN has written the seminal work on Einstein's life and theory. He tells us Einstein bet his wife he'd win the Nobel Prize for his 1905 work and promised her the prize money in return for a divorce. 'She takes a week to calculate the odds…and she takes the bet. He didn't win until 1921 but he did give her the money and she bought three apartment buildings in Zurich.'
Interviews with Walter Isaacson
The former editor of Time magazine and CEO of CNN talks to us about the life and work of Albert Einstein, including the bet with his wife that left her with his Nobel Prize money and him with a divorce.
Interviews where books by Walter Isaacson were recommended
Novelist Ian McEwan talks about five of the books that have helped shape his own, from the biography of a scientific genius to a treatise on the end of time, and discusses the importance of finding "mental freedom"
What are the best books to read if you want to be an entrepreneur? Oxford Saïd Business School's Thomas Hellmann, DP World Professor of Entrepreneurship and Innovation, shares his top five books—and explains what entrepreneurs can learn from them.
To reach your full potential you must put as much effort into building mental resilience as you do into work or training, advises high-performance psychologist Dr Michael Gervais. Here, he selects five titles to help you find the right mindset—whether you dream of sporting stardom, artistic achievement or business success.