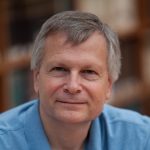 Interviews with Dani Rodrik
What is going on with the world these days? In this interview tracing the past and present of globalisation, political economist Dani Rodrik gave us some clues as to the underlying issue. He picks the best books on globalisation.
Interviews where books by Dani Rodrik were recommended
With an array of intriguing and accessible books coming out, there's no excuse not to be reading about economics. The 'Enlightened Economist,' Diane Coyle, recommends the best economics books that hit the shelves this past year.