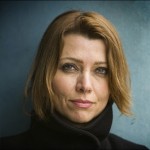 Elif Shafak
Elif Shafak is an award-winning novelist. She is the most widely read writer in Turkey and writes fiction in both English and Turkish. Shafak is also a political scientist, focusing mainly in contemporary western political thought and Middle Eastern studies. 
Interviews with Elif Shafak
Turkey's most read author, Elif Shafak, describes Istanbul as 'a she-city with a female personality'. She chooses five books on Turkey, including a biography of the she-city in all its vibrant energy and intensity.
Interviews where books by Elif Shafak were recommended
Each year, a panel of esteemed judges reads over 100 novels to determine which titles will vie for the award of the Booker Prize for Fiction. Peter Florence, chair of the 2019 judges and founder of the famous Hay Festival, tells us why the books on this year's shortlist are gripping, enthralling must-reads.