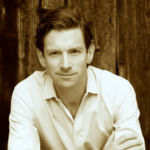 Interviews with John Kaag
Should we be moral? Should we love? John Kaag, philosopher and author of American Philosophy: A Love Story and Hiking with Nietzsche: On Becoming Who You Are, puzzles how five American Pragmatist and Transcendentalist philosophers quarrel with these searching questions and other timeless subjects, from faith and belief to human rights.
Interviews where books by John Kaag were recommended
The introduction of drones "makes possible perpetual war without costs", warns the anthropology professor and security expert Hugh Gusterson. Here he selects the best books that examine their ethical, psychological and political impact upon 21st century warfare.
What can Nietzsche and Aristotle teach us about how to live? Should everyone read Being and Nothingness? From a philosophical approach to misogyny to an interrogation of whether it's morally acceptable to have a Facebook account, philosopher Nigel Warburton introduces us to the best philosophy books of 2018.