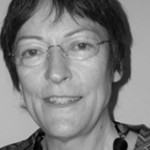 Judith Herrin
Professor Judith Herrin is Emeritus Professor of Late Antique and Byzantine Studies at King's College London. She is also a winner of the Heineken Prize for History 2016.
Interviews with Judith Herrin
Byzantine scholar Judith Herrin, professor emerita at King's College London, selects five books to help us understand the place of Byzantium in world civilisation.
Interviews where books by Judith Herrin were recommended
Ancient history was a man's world – but women were considered closer to the gods. The historian and TV presenter Bettany Hughes reveals the secrets of Athenian priestesses, Byzantine empresses and Stone Age fertility goddesses.
Every year the Wolfson History Prize seeks out books that combine careful research with good writing, aimed at the general reader. Here, Diarmaid MacCulloch, historian and chair of the judges, talks us through the outstanding history books that made the 2021 shortlist, and why, in his view, they're all must-reads.