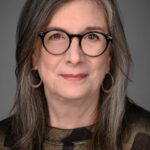 Linda Scott
Linda Scott is an internationally renowned expert on women's economic development, and Emeritus DP World Professor for Entrepreneurship and Innovation at the University of Oxford. She is founder of the Power Shift Forum for Women in the World Economy, which brings together leaders from across sectors; and founder and senior advisor of the Global Business Coalition for Women's Economic Empowerment, a consortium of major multinationals working to empower women in developing countries. She was formerly Senior Consulting Fellow at Chatham House, and is a frequent consultant to the World Bank Group on gender economics. Linda Scott's work has been covered by The Economist, BBC, New York Times, Guardian and Financial Times, and Prospect magazine has twice listed her among their Top 25 global thinkers.
Books by Linda Scott
"The Double X Economy is a rigorous presentation and analysis of data to show that women are excluded at great cost to society as a whole. It's an important, relevant and timely topic. Linda Scott has an enormous amount of hands-on experience working with communities in developing countries, researching women's economic exclusion in various fora, and advising at the highest international levels. The book contrasts the villages of Africa and the slums of Asia right through to boardrooms in the US and other rich countries. It's a very thorough book with lots of graphs and charts to illustrate key points, but they're presented in a very simplified, accessible way so the reader can take them or leave them depending on how much detail they want to go into." Read more...
The Best Science Books of 2020: The Royal Society Book Prize
Anne Osbourn, Biologist
Interviews with Linda Scott
Women produce about 40% of global GDP and more than half of the world's food. But their economic and social contribution has too often gone unrecorded—subsumed into 'household earnings' or otherwise disregarded. Here, the Oxford academic and author of The Double X Economy Linda Scott selects five of the best books on gender inequality, and reveals how the empowerment of women might just be the route to world peace.
Interviews where books by Linda Scott were recommended
The Royal Society is the world's oldest independent scientific academy, dedicated to promoting excellence in science—and that includes an annual prize for the best popular science book. Here Professor Anne Osbourn, Fellow of the Royal Society and chair of this year's judging panel, talks us through the six books that made the 2020 shortlist—and what makes them intriguing, accessible and exciting.