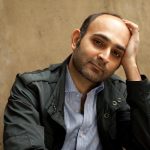 Mohsin Hamid
Mohsin Hamid is the author of four novels, Moth Smoke, The Reluctant Fundamentalist, How to Get Filthy Rich in Rising Asia, and Exit West, and a book of essays, Discontent and Its Civilizations. His writing has been featured on bestseller lists, adapted for the cinema, shortlisted for the Man Booker Prize, selected as winner or finalist of twenty awards, and translated into thirty-five languages. Born in Lahore, he has spent about half his life there and much of the rest in London, New York, and California.
Interviews with Mohsin Hamid
Beleaguered 'citizens of nowhere' will be pleased to know they have their own literary genre. For anyone who has ever wondered where they belong, or why, when you leave your home country, it's never the same when you return, here are the best five books to read—including some by the greatest authors of the 20th century.
Interviews where books by Mohsin Hamid were recommended