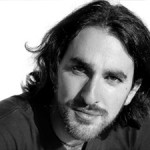 Noah Charney
Noah Charney studied art history at the Courtauld Institute and Cambridge University. While studying for his PhD he wrote his first novel, The Art Thief, which became an international bestseller. He founded the Association for Research into Crimes against Art (ARCA), a non-profit thinktank, and has worked with the FBI, Scotland Yard, the Dutch police, the Carabinieri and many museums to study the phenomenon of art crime. He is currently professor of art history at the American University of Rome
Interviews with Noah Charney
Art historian Noah Charney takes us on a grand tour of art theft and looting, taking in the Romans, Cosa Nostra and the man who stole the most famous painting in the world and didn't know what to do with it.
Interviews where books by Noah Charney were recommended
Are the prices paid at auction for works of art a sign of the art world's health? Or a warning of its imminent decline? Journalist and art market observer Georgina Adam discusses five books that cast light on an often shadowy market.