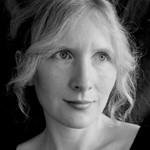 Samantha Harvey
Samantha Harvey is a writer whose debut novel, The Wilderness, is about a man suffering from Alzheimer's disease. She has lived in Ireland, New Zealand and Japan, writing, travelling and teaching, and in recent years co-founded an environmental charity. She has a master's degree in philosophy. The Wilderness, her first novel, won the Betty Trask Award.
Books by Samantha Harvey
"The Western Wind gives us an in-depth immersion into this small, rural village. It's the only one of the books that I chose that is set in a village. It's an exceptionally powerful description of a locale…What Harvey does is very clever: she tells the story backwards. It starts with a certain day and then it goes back in time through different days. It was billed as a whodunnit, though I actually don't think that's the best way of describing this book. It is much more about atmosphere and a particular world and uncovering the details of different characters' motivations and ideas rather than solving what happened." Read more...
Best Medieval Historical Fiction
Marion Turner, Biographer