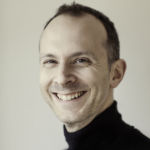 Tim Harford
Tim Harford is a British economist. He is a columnist for the Financial Times, a presenter of the BBC radio series More or Less, an occasional TV presenter and prolific author. He was made an Officer of the Order of the British Empire (OBE) in the 2018 New Year Honours for services to improving economic understanding.
Interviews with Tim Harford
Nearly every aspect of our life is determined by economics, and yet it's easy to go through life understanding very little about it. Author and columnist Tim Harford (aka the 'Undercover Economist') introduces the best books to get you thinking like an economist.
The Undercover Economist himself, Tim Harford, says you can find economics lessons in the most unlikely places, including the virtual world of computer games.