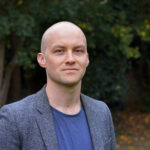 Toby Matthiesen
Toby Matthiesen is a political scientist and historian who focuses on the Middle East and global Islam. He is currently a Marie Curie Global Fellow at Stanford University and Ca' Foscari University in Venice, leading a project on Sunni-Shii Relations in the Middle East. In the fall of 2023, he will be joining the University of Bristol as Senior Lecturer in Global Religious Studies/Global Islam. Previously, he was Senior Research Fellow in the International Relations of the Middle East at the University of Oxford. He remains an Associate Member of Oxford University's Department of Politics and International Relations.
Books by Toby Matthiesen
To understand world politics, it's important to understand the Middle East, and to understand the Middle East, it's worth understanding Sunnism and Shiism. The Caliph and the Imam by British historian/political scientist Toby Matthiesen looks at the history of these two branches of Islam from 632, when the Prophet Muhammad died and views differed on who should be his successor. Sunni stands for 'The People of the Tradition and the Community,' and supported four caliphs; Shia stands for 'Party of Ali', supporters of Ali as the sole successor. The book is above all a call for a less simplistic approach to sectarian differences as an explanation of problems in the Middle East. For, as Matthiesen writes, "sectarian identity is most salient when political powers instrumentalize it" and it's the interaction of doctrinal and political tensions that leads to conflict.
Interviews with Toby Matthiesen
In a bid to get away from simplistic explanations of why sectarian identity in the Middle East can lead to conflict, Swiss political scientist Toby Matthiesen wrote The Caliph and the Imam: The Making of Sunnism and Shiism. Here he recommends other books that shed light on Sunni and Shia differences, including a racy novel set in Saudi Arabia.
Interviews where books by Toby Matthiesen were recommended
Saudi Arabia is one of the most misunderstood countries on earth. Here Saudi-born anthropologist, Madawi Al-Rasheed, chooses five books to help understand the country, its society and the very modern challenges it faces.