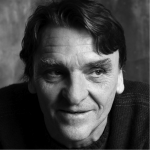 Melvin Burgess
Melvin Burgess is a British author of children's fiction. His first book, The Cry of the Wolf, was published in 1990. He gained a certain amount of notoriety in 1996 with the publication of Junk, about heroin-addicted teenagers. Burgess again caused controversy in 2003, with the publication of Doing It, which dealt with adolescent sex. America created a TV show based on the book, Life as We Know It. In his other books, such as Bloodtide and The Ghost Behind the Wall, he has dealt with less realist and sometimes fantastic themes. Burgess was a speaker at the Battle of Ideas in London, organised by the Institute of Ideas
Interviews with Melvin Burgess
Melvin Burgess, author of Junk and Doing It, tells us about the books that first inspired him, and picks the best thriller writing for young adults. Along the way he explains why young people make the most demanding readers.
Interviews where books by Melvin Burgess were recommended
Since founding Andersen Press in 1976, Klaus Flugge has published some of the most well-known and best-loved names in the world of children's books– he has launched the careers of some of our best-loved picture book illustrators, from Quentin Blake and Chris Riddell to David McKee, Tony Ross, Michael Foreman and Emma Chichester Clark. Here he expounds on his favourite books and why laughter is his favourite subject.