Tara Westover's moving memoir about her upbringing among Mormon survivalists, and her subsequent decision to leave them to undertake further education, serves as a shocking examination of domestic violence and the unreliability of memory. It is also a paean to the power of education and its transformative capabilities.
Educated debuted at number one on the New York Times bestseller list, and was shortlisted for a number of awards, including the LA Times Book Prize, PEN America's Jean Stein Book Award, and the National Book Critics Circle award for autobiography.
Shocking and inspiring in equal measure, Tara Westover's Educated is a book that will stay with you for a long time.
The book divides, roughly, into three parts. The first charts her early childhood on a remote ranch in Idaho, where she and her six siblings were dominated by their survivalist father and required to undertake dangerous manual work on the family wrecking yard. Homeschooled by her Mormon parents, who were deeply suspicious of modern medicine, the education system and anything that might constitute 'government,' Westover passed her adolescence unaware of major historic events and even basic mathematics.
Later, she (and some of her siblings) decided to spread their wings: the middle section describes her mixed feelings as she gradually embeds herself in the outside world – getting a birth certificate and passport, passing her first exams, and traveling to Brigham Young University in Utah for an undergraduate degree.
She discovers herself at odds with many of her peers, and shocked both by the 'sinful' behaviour of her peers (young Mormons, living fairly conservative lives by the standards of today) and by her own failings.
But she has an aptitude for study. The third section describes her ascendancy as she earns a scholarship and later studies at the University of Cambridge and at Harvard.
Still, Westover struggles with the duality at her core: an unwillingness to give up her identity and her loyalty to her family despite their extreme views; yet her increasing awareness of how they repeatedly harm her physically and emotionally.
Educated is a complex and rewarding read that deserves to be on every bedside table.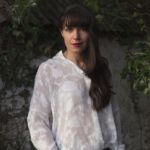 Cal Flyn, Deputy editor
Recommendations from our site
"This is one of the best books that I've read in the last decade. Quite apart from the extraordinary story of her life, it is so beautifully written. So powerfully written. I read this book when it was first published, was blown away by it, and emailed her publishers to say 'I'd like to do anything to help. Can I have Tara on my podcast?' So I had the great fortune of talking to her about her own memoir. What I'd taken from the memoir was that it was about how you can remove yourself from your environment and, if you have the thirst and the curiosity to ask the right questions of yourself and your environment, you can educate yourself in so many different ways. But what she said to me was that, for her, it was very much about memory and fallibility of memory." Read more...
The best books on Coping With Failure
Elizabeth Day, Memoirist
In the 2018 memoir Educated, Tara Westover recounts her upbringing in a Mormon survivalist family. Isolated from mainstream society, Tara's father forbade her and her siblings from going to the hospital, going to school, or integrating with the outside world. Westover went on to study at Harvard and Cambridge, but despite academic success she grieved for the loss of her family. Educated is an inspiring memoir highlighting the power of knowledge and self-education. Westover was chosen as one of Time magazines 100 most influential people of 2019; in an accompanying article, Bill Gates described her story of growing up on the edges of rural society as "hard to put down".
From our article Books like Where the Crawdads Sing
Have you already read and loved Educated: A Memoir?

We think you'll like these books too.