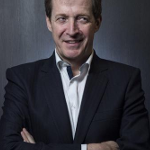 Alastair Campbell
Alastair Campbell is a British journalist, broadcaster, political aide and author. He is editor at large of The New European and chief interviewer for GQ magazine. He is best known for his work as Tony Blair's spokesman and campaign director (1994–1997), followed by Downing Street Press Secretary (1997–2000), for Labour Prime Minister Tony Blair. He then became Director of Communications for the Labour Party (2000–2003).
Books by Alastair Campbell
Interviews with Alastair Campbell
Alastair Campbell, Tony Blair's former communications chief, takes a look at leadership in politics and in sport, recognising that ordinary citizens can show courageous moral leadership
Interviews where books by Alastair Campbell were recommended
The Labour MP on political diaries. A nugget from the day of the Norway debate, which brought down the Chamberlain government: 'Sunny morning, went riding in Richmond Park. Strolled into the House for the Norway debate'
Westminster is one of the oldest and most influential legislatures in the world. Here, Iain Dale—one of Britain's leading political commentators—recommends the best books that offer insights into the inner workings of the British parliament, highlighting first-hand accounts both from the floor of the House of Commons and of the wrangling that goes on behind the scenes.
The Lib Dem peer says that reading Cicero's speeches, George Eliot's novels and Gerard Manley Hopkins's poems can help us manage the ethical dilemmas of our own historical moment, and provide clues to human nature
Books by Alastair Campbell