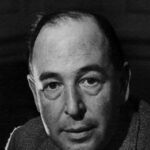 C S Lewis
C S Lewis (Clive Staples Lewis) (1898-1963) People think of C S Lewis as a novelist but he was also an English don at Magdalen College, Oxford.
He is most famous for the Narnia books which have sold over 100 million copies.
Both his fiction and nonfiction books have been recommended many times on Five Books.
Interviews where books by C S Lewis were recommended