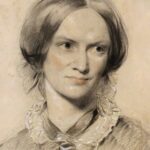 Charlotte Brontë
Charlotte Brontë's books have become much loved classics of English Literature.
"I think Charlotte Brontë's most accomplished book is Villette. It's probably a better book, it's tighter and more sophisticated in some ways. But there's something about Jane Eyre that is just deeply emotionally compelling for me." Lucy Atkins.
Books by Charlotte Brontë
"I don't want to decry Jane Eyre—this isn't an anti-Jane Eyre stance—but I think that it's a fairy story…In Villette, Brontë's become a much more mature writer." Read more...
Salley Vickers, Novelist
Jane Eyre by Charlotte Brontë was published in 1847 and achieved immediate success. This essential classic book is still relevant in today's world. It is a successful mixture of romantic novel and gothic fiction.
Interviews where books by Charlotte Brontë were recommended
Books by Charlotte Brontë