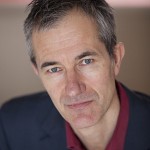 Interviews with Geoff Dyer
The author of But Beautiful and Zona tells us about different ways of writing history, and gives us five examples where innovative or experimental approaches have paid off.
Interviews where books by Geoff Dyer were recommended
The essay format allows the author to develop ideas but add a personal touch, says the popular philosopher Alain de Botton. Here, he chooses his favourite essay collections
Good writing about visual experience allows us to see things we otherwise wouldn't, says Rachel Cohen. The author picks some of her own favourite books about art.